International Associations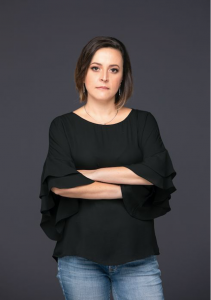 Cristina Tardáguila is the founder of Agência Lupa​, the first fact-checking initiative in her country, Brazil. As a journalist, she has worked in some of the major Brazilian media outlets: O Globo, Folha de S.Paulo and revista piauí. She graduated in journalism in Rio de Janeiro, got her master degree in Madrid and her MBA in Digital Marketing again, in Rio. She has published two books: "A Arte do Descaso" (in 2016), about art crimes – and "Você foi Enganado" (2018), about presidential false claims. She's been to TEDx's red carpet twice and has won the 2018 elPeriodico's/Grupo award as the best journalist of the year (Spain, 2018). Tardaguila has been nominated for the Gabriel García Marquez Award, in Colombia, and the Comunique-se Awards, in Brazil. Both in their innovation categories. Nowadays she coordinates the CoronaVirusFacts Alliance, the largest fac-checking collaborative project ever built.
Photo credit: Leo Aversa
---
Team Brazil
Gilberto Scofield Jr. is a journalist and currently works as Business and Strategy Director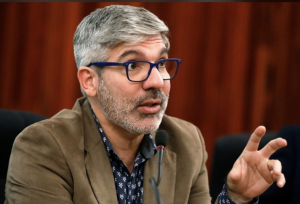 at Agência Lupa, first Brazilian newswire agency specialized in fact-checking. He previously worked as Head of Communications and Marketing at Agência Nacional do Cinema (Brazilian Film Institute) and was director at PR group Maquina Cohn & Wolfe in Rio de Janeiro. He worked as communications consultant at the brazilian Presidency of the Republic's Communications Department, in Brasilia, as well as a founding partner of the company Boutique Communications working with storytelling and digital communications strategies. He was editor at O Globo newspaper after spending five years as a foreign correspondent in Beijing, China, and two years as a foreign correspondent in Washington D.C., USA, returning to Brazil in 2010. He was a commentator at cable News TV Globonews and CBN radio. In 2006, published the book  "A Brazilian in China". Throughout his career, he wrote for Jornal do Commercio, Exame magazine, Jornal do Brasil, O Estado de Sao Paulo, Epoca magazine and was, during 2000, Content Editor at iG Finance, a website focused on financial services and economic News. Author of the books "Pós verdade e fake news: reflexões sobre a Guerra de narrativas" and "Um brasileiro na China". Scofield is graduated in Journalism, has an MBA in digital marketing from Fundação Getúlio Vargas (FGV) and is also currently pursuing a master's degree in disinformation at the Federal University of Rio de Janeiro.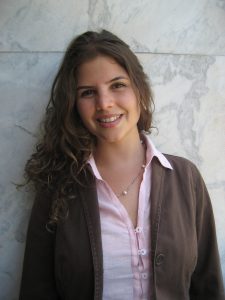 Clara Becker is from Rio de Janeiro, currently based in Tehran. She is co-founder of Redes Cordiais. She worked for piauí, a monthly long-form journalism magazine, from 2009 to 2013. Her piece on soccer star-cum-senator Romario, "Congressman Romário: Big Fish in the Aquarium," is featured in The Football Crónicas, published by Ragpicker Press in 2014. She is also co-author of Los Malos, a book that provided a human take on the most sinister characters in Latin America (Universidad Diego Portales, 2015). In 2013 she left piauí to work for Veja Brasília, a local weekly magazine at the country's capital, and in 2016 she moved to Buenos Aires and started collaborating with Lupa where she fact-checked the local 2016 elections and the 2018 presidential elections.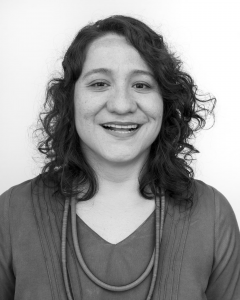 Thays Lavor graduated from Universidade de Fortaleza (UNIFOR) with a Bachelor's Degree in Journalism, has a Master's Degree in Communication from Universidade Federal do Ceará (UFC). Primarily works with Investigative Journalism and Data Journalism, with previous works in several national and international news agencies, including fact-checking agencies. Actively studies transparency, usage and appropriation of data in journalism. Currently Editor-in-Chief of Data.doc from Jornal O Povo (Ceará), is affiliated to the Associação Brasileira de Jornalismo Investigativo [Brazilian Association for the Investigative Journalism] (ABRAJI), also belongs to the Rede de Embaixadores para Inovação Cívica [Network of Ambassadors for Civic Innovation] from OKBR. Presently taking a Data Science certification from Universidade de São Paulo (USP).
---
Team Germany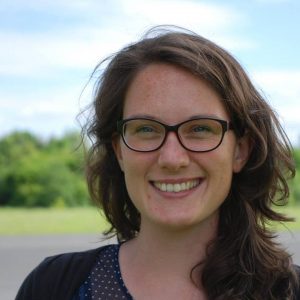 Julia Ley is a freelance factchecker and journalist working for German public broadcasters Bayerischer Rundfunk and Deutschlandfunk Kultur. She is also a representative of "Neue Deutsche Medienmacher*innen", a nationwide association of media professionals with different cultural and linguistic roots who advocate more diversity in the media.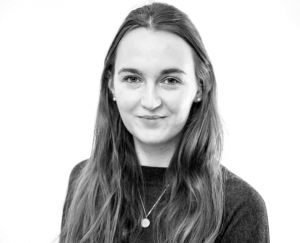 Anna-Sophie Barbutev is a freelance journalist trained at Reportageschule Reutlingen. She writes for media such as ZEIT and Stuttgarter Zeitung and has contributed to the bestselling non-fiction-book "Corona. Geschichte eines angekündigten Sterbens", a chronology of the Covid-19-pandemic". Anna-Sophie has a degree in media culture and is currently pursuing a sociology degree.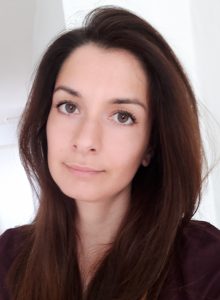 Eva Casper is a freelance journalist currently based in Japan.
She studied Art and Media Studies at the University of Art in Braunschweig, went to the German School of Journalism in Munich and worked as an editor in the newsroom of Süddeutsche Zeitung.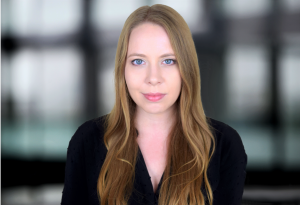 Marita Wehlus, born in 1992, is a freelance journalist based in Munich, Germany. She worked as a fact-checker for Correctiv and reported on right extremist groups among other topics. She holds a Bachelor Degree in Communications from the Ludwig-Maximilians-University and has graduated from the German Journalist School.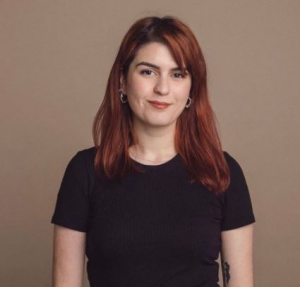 Aylin Dogan, 25, is a Munich-based freelance journalist mostly working for German public broadcaster Bayerischer Rundfunk in radio and for one of their social media formats called "Workin' Germany". That Format centers on educational work concerning different types of discriminations, trying to give People a plattform where they can talk about their experiences.
---
Team India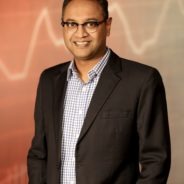 Govindraj Ethiraj is a television and print journalist who has reported and written on Indian business for over 25 years. He is a media executive and entrepreneur whose ventures are safeguarding the transparency, accuracy, and integrity of the internet in general & news in specific in India and world-wide.
Most recently, he founded BOOM, a fake news busting initiative that tracks and debunks viral hoaxes in real time, oftentime preventing community violence by stopping rumours that stir up ethnic hatred.
He also founded the award-winning IndiaSpend, a public interest journalism outfit which use data to write and syndicate stories in areas like health, education and environment, and FactChecker which monitors media, politicians and other figures for accuracy.
BOOM and FactChecker were India's first verified members of the International Fact Checking Network (IFCN), a part of the Poynter Institute. IndiaSpend is a member of the Global Investigative Journalism Network (GIJN). Govindraj was named a 2018 McNulty Prize Laureate in recognition for his leadership with BOOM, IndiaSpend, and FactChecker.
Govindraj also anchors seasonal shows on Indian news television – the current one being 'Aegons of Business' featuring conversations with young entrepreneurs on BloombergQuint and earlier the weekly `Policy Watch' on public service broadcaster Rajya Sabha or RSTV.
Previously, he was Founder-Editor in Chief of Bloomberg TV India, a 24-hours business news service launched out of Mumbai in 2008. Prior to setting up Bloomberg TV, he worked with Business Standard newspaper as Editor (New Media), and before that, Govindraj spent five years with television channel CNBC-TV18 where he actively drove most of the channels' programming growth and expansion. Prior to television, he worked in print in The Economic Times and leading business magazines. He is a Fellow of the Inaugural Class of Ananta Aspen's India Leadership Initiative and the Aspen Global Leadership Network, and a winner of the 2014 BMW Responsible Leaders Awards.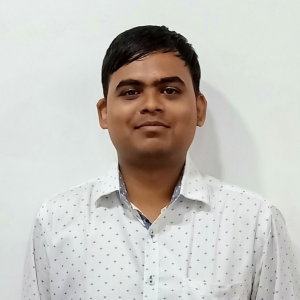 Mayur Deokar previously worked in two of India's leading Print and Digital newspapers, he has been a part of Fact Crescendo since its inception. Mayur amazes the organization with his work almost in each fact-check he does, his skills as a researcher and a fact-checker are often used as benchmarks at Fact Crescendo. In the age of post-truth and fake news, he is committed and determined to combat negativity and misinformation on social media. His work has been shortlisted in the 2020 Global Fact Awards by IFCN.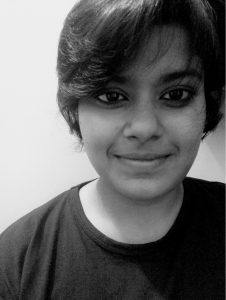 Nidhi Jacob is a researcher and fact-checker at FactChecker.in.
She is a post-graduate in Criminology from LNJN National Institute of Criminology and Forensic Science, Delhi.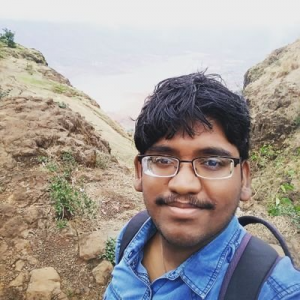 Anmol Alphonso is a fact-checker with BOOM.
He is a post-graduate diploma holder in journalism from St Paul's Institute of Communication Education, Mumbai.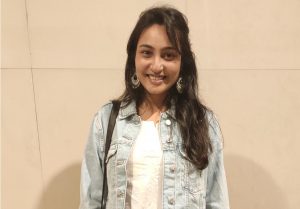 Anshita Bhatt is the social media manager for BOOM Hindi (hindi.boomlive.in), the Hindi language fact-checking arm of BOOM Live.
She has a post graduate diploma in print journalism from Asian College of Journalism, India.
---
Team Kenya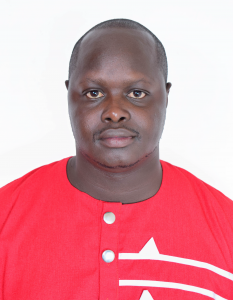 Geofrey Omondi – Independent fact-checker, The Africa Peace Network
Geofrey is an independent fact-checker and communications graduate student at Moi University, Kenya. He is a member of The Africa Peace Network/Next Generation Social Sciences.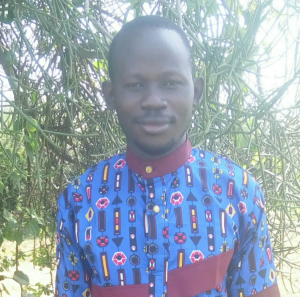 Erick Kashara – Independent fact-checker, The Africa Peace Network
Erick is an independent fact-checker and communications graduate student at Moi University, Kenya. He is a member of The Africa Peace Network/Next Generation Social Sciences.
---