Team India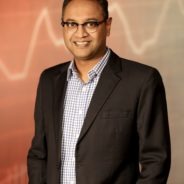 Govindraj Ethiraj is a television and print journalist who has reported and written on Indian business for over 25 years. He is a media executive and entrepreneur whose ventures are safeguarding the transparency, accuracy, and integrity of the internet in general & news in specific in India and world-wide.
Most recently, he founded BOOM, a fake news busting initiative that tracks and debunks viral hoaxes in real time, oftentime preventing community violence by stopping rumours that stir up ethnic hatred.
He also founded the award-winning IndiaSpend, a public interest journalism outfit which use data to write and syndicate stories in areas like health, education and environment, and FactChecker which monitors media, politicians and other figures for accuracy.
BOOM and FactChecker were India's first verified members of the International Fact Checking Network (IFCN), a part of the Poynter Institute. IndiaSpend is a member of the Global Investigative Journalism Network (GIJN). Govindraj was named a 2018 McNulty Prize Laureate in recognition for his leadership with BOOM, IndiaSpend, and FactChecker.
Govindraj also anchors seasonal shows on Indian news television – the current one being 'Aegons of Business' featuring conversations with young entrepreneurs on BloombergQuint and earlier the weekly `Policy Watch' on public service broadcaster Rajya Sabha or RSTV.
Previously, he was Founder-Editor in Chief of Bloomberg TV India, a 24-hours business news service launched out of Mumbai in 2008. Prior to setting up Bloomberg TV, he worked with Business Standard newspaper as Editor (New Media), and before that, Govindraj spent five years with television channel CNBC-TV18 where he actively drove most of the channels' programming growth and expansion. Prior to television, he worked in print in The Economic Times and leading business magazines. He is a Fellow of the Inaugural Class of Ananta Aspen's India Leadership Initiative and the Aspen Global Leadership Network, and a winner of the 2014 BMW Responsible Leaders Awards.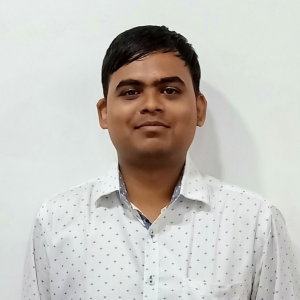 Mayur Deokar previously worked in two of India's leading Print and Digital newspapers, he has been a part of Fact Crescendo since its inception. Mayur amazes the organization with his work almost in each fact-check he does, his skills as a researcher and a fact-checker are often used as benchmarks at Fact Crescendo. In the age of post-truth and fake news, he is committed and determined to combat negativity and misinformation on social media. His work has been shortlisted in the 2020 Global Fact Awards by IFCN.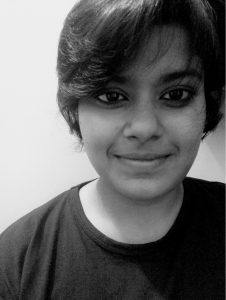 Nidhi Jacob is a researcher and fact-checker at FactChecker.in.
She is a post-graduate in Criminology from LNJN National Institute of Criminology and Forensic Science, Delhi.